Combustion Ion Chromatography (C-IC)
AQF-2100H Automatic Quick Furnace for Combustion Ion Chromatography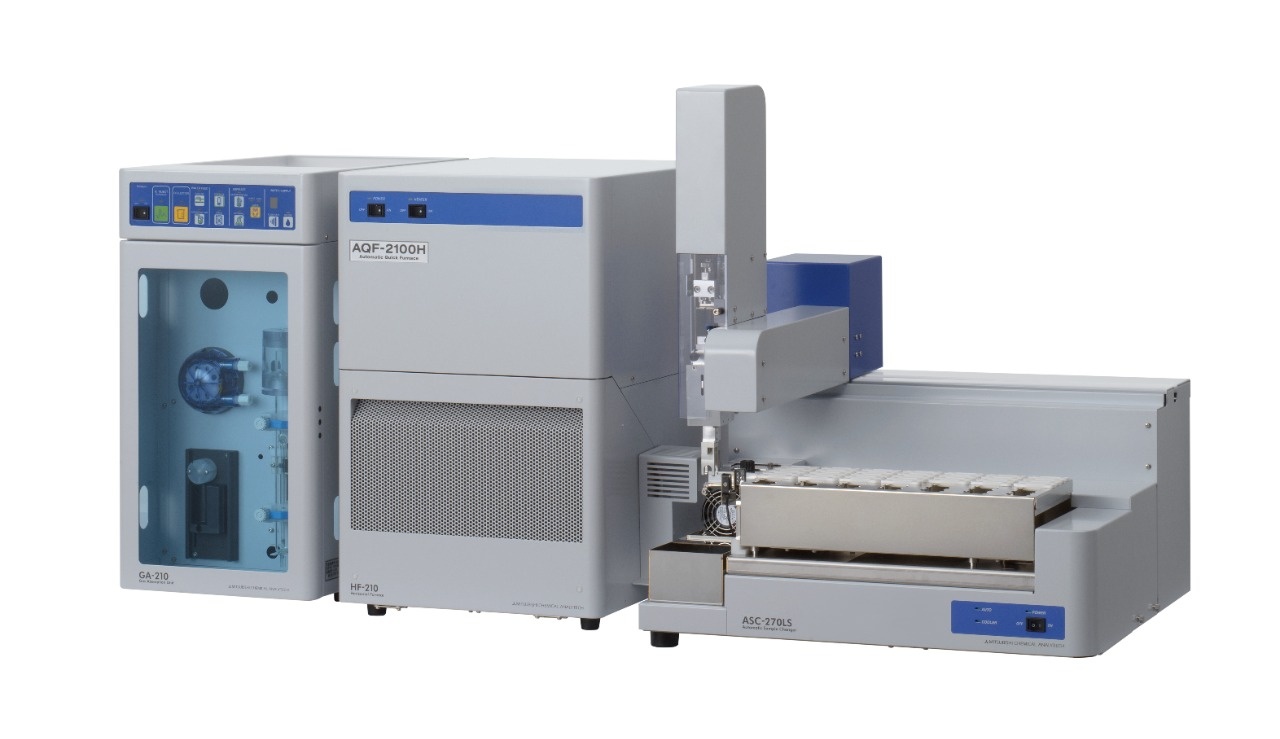 Featuring the ultimate boat control system to ensure proper combustion of any and all sample types.
Improved speed and efficiency of halogen and sulfur decomposition.
User-friendly design
The combination of the boat control system and duplex tube combustion guarantees safe and reliable combustion performance without the need for advanced operator training. The combustion process can be completed in as little as five minutes.
PFAS, PFOS, PFOA analysis for human health
By using Adsorption Module TXA-04, the sample adsorbed in prepacked activated carbon column is available.
This Integration Combustion IC system also meets Organic Fluorine Compounds detection needs with its boat control system.
Improved analysis sensitivity
Featuring low-blank gas control unit for exceptionally low gas blank value.
High-purity quartz pipe enables precision analysis of trace volumes.
Hydro pyrolysis system
The humidity regulation and combustion system maintains constant humidity at high volumes for improved fluorine, concentrated chlorine and bromine analysis accuracy.
Constant volume control
The high-precision level sensor maintains constant volume for improved analysis accuracy.
The constant volume regulator is compatible with a wide range of sample types.
(NB: Patent pending)
Fully automated operation
Using the optional external fluid selector together with the sample changer enables fully automated measurement of calibration curves and combustion conditions.
Low maintenance
The front door on the combustion unit provides direct access to the reaction tubes inside the electric oven for removal and replacement.
Integration Combustion IC system
With connecting to suitable IC, AQF sample prep-station can be integrated automated combustion IC analyser (C-IC) system.
---