Resistivity Meters
Loresta-GX MCP-T700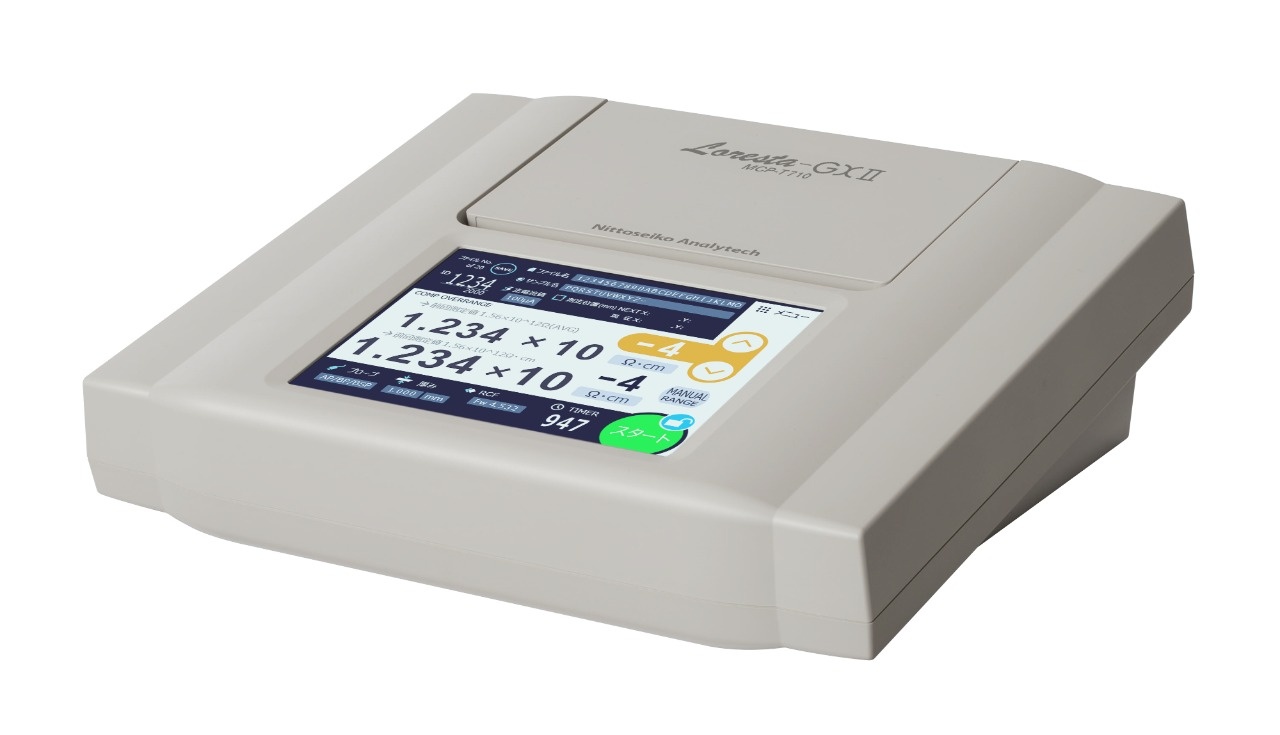 Accurate and quick measurement of materials' resistivity
Low Resistivity Meter (Measurement Range 10-4 -107Ω)
Intelligent resistivity meter equipped with 4-pin adjustment factor calculation software.
Production engineering
Quality Control
R & D
Conducting coatings, inks and pastes; galvanizing; conductive plastic rubber; metallic membrane, ITO thin film, electrode materials
Lower measurement range expanded to 10-4Ω.
Intuitive operation with functional 7.5-inch color LCD Touch-Screen.
Expanded measuring range, 10-4 -107Ω
Silicon Mode for silicon wafer measurement
One-touch automatic measurement by new functions, Auto-hold and Timer Mode.
For variety of samples, it have a wide selection of probe options.
*Special shape probes are available.
---